Lagorio Family of Companies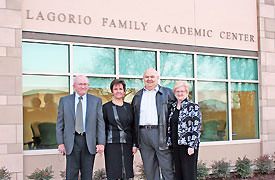 For over 60 years, The Lagorio Family of Companies has been growing, packing, and shipping the finest quality products for our customers.
Since 1945, when George Lagorio started farming on 30 acres of land in the Central Valley of California, the Lagorio family tradition has been an unwavering commitment to exceptional service and high-quality produce. Today, while farming over 10,000 acres, the Lagorio Family of Companies—still owned and operated by successive generations—is an industry leader for providing safe, fresh and delicious, fruits and vegetables world-wide.